Last year I had the pleasure of talking to Phat2 about getting up in the Arab world for what ended up being one of my favorite interviews ever. So when I found out that his crew TG, consisting of mostly French writers but also international AF, had recently just celebrated their 25 year mark; I decided to hit up my old pal once more to talk about the legendary antics of his globetrotting band of vandals. He rounded up a couple of the other heavy hitters in the crew and after a few rounds of multilingual translating, we got a short but sweet little focus on the life and times of the TG crew.
Answers by Tisme, Phat2, Rokse, Smoke, Sere, and Kekops, answering in the collective, or royal "We".
Where, When and How did TG get started? What is the TG origin story? And how did each of you get involved?
It was started in 1996 – Toulouse, France by Tisme and Ares who apparently were big on Rasta stuff back then, therefore basing the crew's name originally on "Tuff Gong" – Bob Marley's label.
The letters T.G. were later given many different meanings like most other crews do. "Ta Gueule" – "Shut up" in French remains the most famous of them all to this day.
Little by little, they started gaining more contacts in the scene and eventually discovered the Parisian crew "132" which encouraged them to take Graffiti seriously and connect with the Belgian Shone and Obez who quickly joined the ranks in 1997 and "officially" launched the crew.
Later, Resk, Trek, Kont, and Casper joined, followed by more members like Sere, Tank, Tisk, Neak, Kine, and Kekops. That's when the team-ups with other crews like OCT, FAV, VAO an LFG started becoming common.
By 1998, only a couple years after its inception, the letters TG had become intimidatingly imposing on the Toulouse street level. Shutters, rooftops, blockbusters, countless throw ups and tags everywhere… It was insane how quick and effective our growth had become.
What is the common attitude towards graffiti in France? And how has influenced TG?
Nowadays, French laws are way too strict on Graffiti, but back in the beginning, things were much simpler and cooler. Toulouse was almost completely covered with Graff and you could even sometimes paint big pieces in the afternoon out in the open. There was as much vandalism as piecing so the public was almost equally divided. Nowadays with all the arrests in Paris and the Metro stuff that's been happening, it feels as if the government has lost its mind, what with the absurd punishments, unreal fines and unreasonable treatment.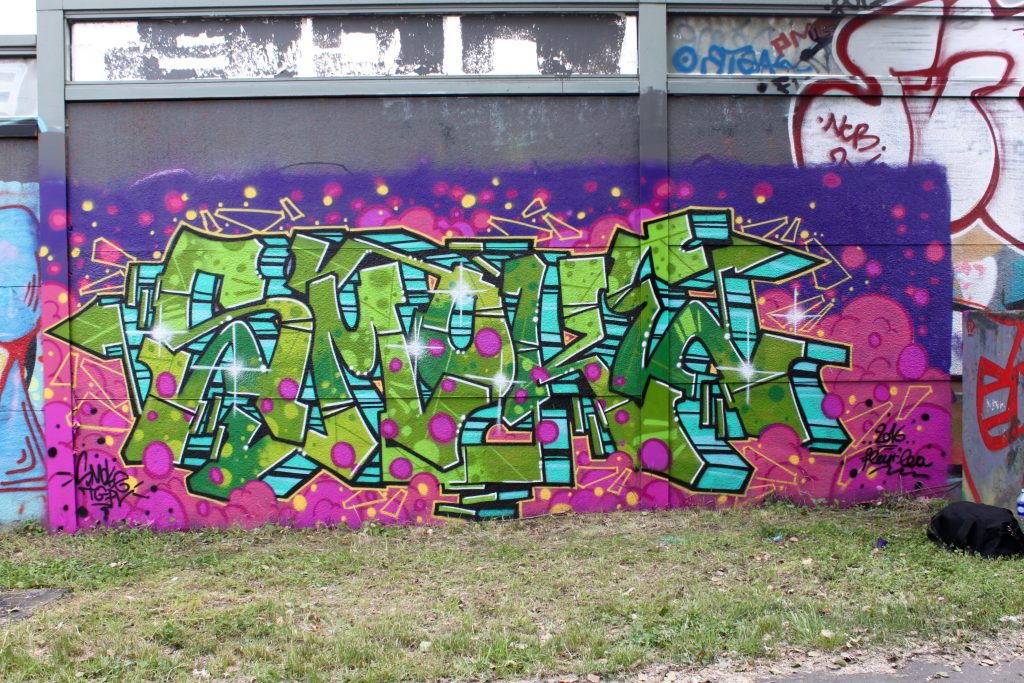 Who are some of the big guns in TG?
That's a tough one, our styles are all very different from one another so we can't really compare. But for the sake of answering, and off the top of my head, we'd say we got Voras, Persu, Rokse, Kali, Delirz, Phat2, Smoke… We're in excess of 30-40 members so it's hard to really remember everyone. Everybody brings something new to the table. One thing we all have in common however, is our endless love for good old fashioned chromes and blockbusters!
So with a roster that big, is it common for TG get up outside of France?
Frankly, there's a possibility that we've gotten up in most of the world's major countries… There's so many of us, and most are avid travelers. We got up in France, Belgium, Uruguay, Netherlands, Vietnam, Thailand, Lebanon, Canada, China, Australia, New Zealand, Germany, New York, Brazil, Mexico, Switzerland, Tunisia, Spain, Czech Republic, Italy… Too many to name!
What are some of the most intense moments in crew history?
One night back around 98-2000 when everyone was hot, we were practically everywhere in Toulouse. We had split up into smaller groups and each went bombing in a different part of town simultaneously. It was a real invasion. Our little group was on rooftop duty, we ended up hitting 4 of them. Another group were doing large chromes around the area too, a third group went downtown and just tagged up the whole place with fat caps…
What are some of the best moments in crew history?
The best moments surely happened during the 1998-2001 years, those were the years where everyone was active and we used to go out in packs having fun, enjoying the team ups and jams with the other crews like FAV, OCT, OMT… The impact was multiplied whenever we teamed up. It was another level of damage when in vandal mode too 😉
Do any writers in TG also dabble in fine art or street art? do you guys feel any kind of way about the rise of street art as arguably the most relevant form of contemporary art? do you even agree with that statement?
Originally, TG was about traditional, hardcore Graffiti. But more importantly about unity… But with the introduction of many new members from different backgrounds and visions over the years, we learned to adapt and evolve; either that or stay stuck in the past and perish.
We don't see it as necessarily being the most relevant form of art, but one in which viral communication and the work's attributed market value play an important role.
The more Street Artists like Mr. Brainwash and the fucks that follow in his footsteps are put in the spotlight and praised as "revolutionary" and "mind blowing" for promotional and commercial purposes, the more consumers' develop a fetish for unjustifiably expensive and "rare", "must have", "limited/special/artist edition" products and services just to fit in. That's why we sort of disagree with the statement, unless its definition is to be restricted to representing the global economic scheme!
So what is TG's five year plan? what direction are you moving in?
It's tricky to make long term plans in a crew that has this many members. Most of the originals are married with kids and/or have full working days and the many responsibilities and priorities of adult life make it tough. But recently we've started to focus on the crew's renaissance with fresh, active, talented, younger members like Smoke, Phat2, Pemser, Yoht, Mr2007 and Erza. The older members also make it a point not to lose touch, and we try our best to humbly paint together when the opportunity arises.
We're hoping to structure the crew more efficiently and organize more big-theme-wall group jams like back in the day. We'd also like to make it a point to go out at least twice a month again and re-bomb the town with fresh chromes!
What are your personal philosophies or codes for writing? any rules you live by or principles you try to adhere to?
The way some of us see it, there really aren't any rules. Of course, one might argue about the science of it all – Letter structure, color combination, balance, and flow bla bla bla. Sure, these are basics that most of us master at one point or another. There are no rules, you're free to paint how you like, it's ephemeral, but we strongly believe that there's a code to be followed when it comes to sharing and respect.
Other guys in the crew have a different, more introverted approach where they prefer to paint without worrying about what people think or about "Graffiti politics". They prefer to stay away from the scene's bullshit and enjoy their passion for their own pleasure and advancement.
When's the last time you got up?
Yesterday : )
A noteworthy event that took place recently is when we all reunited for the crew's 25 year anniversary in Toulouse. We were about 30 guys to answer the call, some travelling from Paris, Brussels, even Beirut!
Any last words?
Peace to all our brothers in TG everywhere around the world, whether we know you, met you, like you or not.
TG UNITY!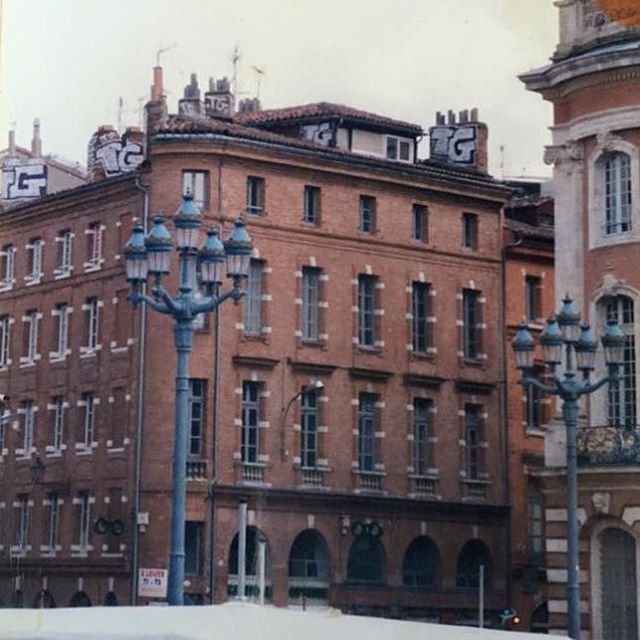 You can follow TG on instagram @tgposse and some of the gang from this interview @Phat2TG, @_vorace_, @kekkops
Brian Gonnella is a street artist/vagabond & occasionally a writer. usually from PGH, PA. follow him @briangonnellaisboring